mediaCONNECT


Enhance your lessons with over 120,000 videos from Discovery, NBC, Learn 360 and more!

eLearning


K-12 virtual learning opportunities including online courses, video conferencing, distance learning, our acclaimed American Sign Language program and more!

Ask IT!
Ask us to prepare Virtual Resource Kits for your lessons, show you a new tool, or do a demo at your school! View our full collection of Virtual Resource Kits.
Workshops


Attend workshops, webinars, or take an on-line course to keep your learning moving forward!

You Have to See This!




Present.Me is a fun new to tool to share slides and/or yourself for great presentations! View our

full collection

of cool tutorials.




Stop Cyber-Bullying!


Appropriate use of social media and other digital citizenship resources found here: Common Sense Media and NetSmartz
User Groups and Events
Learn more about TALKS, Appy Hour, TIES, and other forums to connect, explore, and share!
Websites for Teachers


A great collection of web resources for teachers



Documents


Tip sheets, instruction manuals, software guides, and other important documents.
ITD Tweeters
---
Jason Clark:
@jason00clark
Nick LeFort:
@nlefort7
Rob Leo:
@rleomsc
Rick Pollard:
@RickPollard
Nancy Schmidt:
@levioso
Amy Spath:
@AmySpath
This is a list of news, events, and highlights from OCM BOCES view all stories


SAVE THE DATE: ITD TALKS with Jon Bergmann Posted on 4/22/2014
Jon Bergmann Flipped Classroom Pioneer The Flipped Classroom: Reach Every Student in Every Class Every Day October 22, 2014, 8:30 – 3:30 Jon Bergmann TALKS About the Flipped Classroom Implementing ... More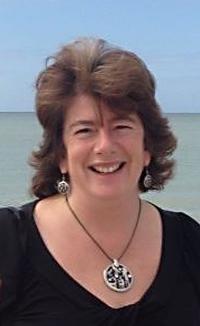 Jennifer Kirchoff
English Language Arts Teacher
East Syracuse Minoa High School
East Syracuse Minoa Central School District

Jenn Kirchoff has enjoyed a 25-year career in education. She started her career as the Head Teacher for the Montessori Day Car/Pre-School and Curriculum Library Supervisor at the College of St. Rose. She then moved on to Manlius Pebble Hill School where she was an English teacher for ten years. She currently works at East Syracuse Minoa High School, where she as taught English Language Arts 11 and Young Adult Literature for the past 14 years.

Follow Jenn on Twitter:

@JKlovesELA What are some of the innovative ways you are integrating technology into your curriculum?

Jenn is just a natural when it comes to integrating technology in her curriculum to engage her students and increase learning. She does multiple projects each year in which she does not limit her students into using only one tool, but rather offers them multiple options and lets them decide which technology tools they would like to use to present their ideas. One of the more interesting concepts behind her approach includes introducing students to the

Petcha Kucha

technique for "Rapid Fire" presentations. She encourages students to explore a variety of Web 2.0 tools which will allow students to present materials visually:

Glogster

,

PowToon

,

Many Eyes from IBM

,

Weebly

,

Wix

, and

Webs

, and the

Making Teachers Nerdy blog

, which has AMAZING websites where students can create different types of art to enhance any presentation!


Is This You?
Are you the type of teacher who thinks about technology integration and new ways to enhance instruction, engage students, and make learning fun? Know someone who fits the profile? Recommend a "Featured Teacher" so we can recognize and celebrate great work in the area of instructional technology!