mediaCONNECT


Enhance your lessons with over 130,000 videos from Discovery, NBC, Learn 360 and more!

Model Schools
Transform teaching to meet the needs of 21st-century learners through dynamic PD workshops, and online classes. Learn about TALKS, and to connect, explore, and share!
eLearning


K-12 virtual learning opportunities including online courses, video conferencing, distance learning, our acclaimed American Sign Language program and more!

Ask IT!
Ask us to prepare Virtual Resource Kits for your lessons, show you a new tool, or do a demo at your school! View our full collection of Virtual Resource Kits.
Workshops


Attend workshops, webinars, or take an on-line course to keep your learning moving forward!

Stop Cyber-Bullying!


Appropriate use of social media and other digital citizenship resources found here: Common Sense Media and NetSmartz


.
Oops, our professional development calendar is currently under construction. Please try back soon!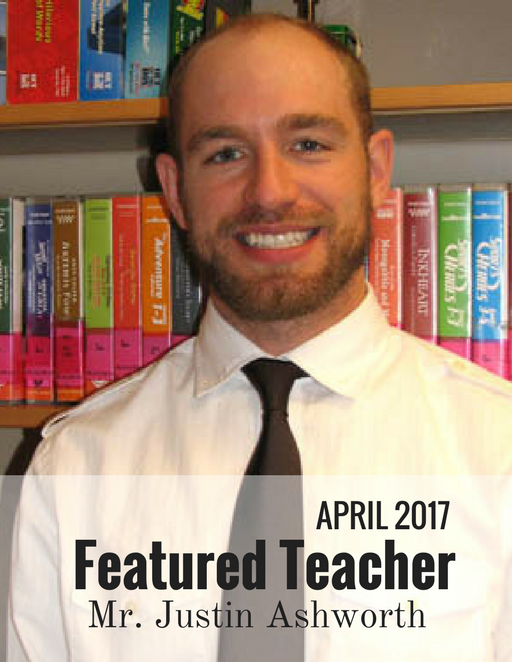 Justin Ashworth
Library Media Specialist
McNamara Elementary School
Baldwinsville Central School District

Congratulations to Justin Ashworth, our April 2017 Featured Teacher! Justin Ashworth is the Library Media Specialist at McNamara Elementary School in the Baldwinsville Central School District. This is his 12th year teaching as a school librarian. Being a school librarian provides Justin a unique opportunity to work with every student and staff member at McNamara. Justin credits collaboration and strong relationships as the keys to his success. Read more!




Is This You?


Are you the type of teacher who thinks about technology integration and new ways to enhance instruction, engage students, and make learning fun? Know someone who fits the profile? Recommend a "Featured Teacher" so we can recognize and celebrate great work in the area of instructional technology!



Past Featured Teachers: