mediaCONNECT


Enhance your lessons with over 120,000 videos from Discovery, NBC, Learn 360 and more!

Ask IT!
Ask us to prepare Virtual Resource Kits for your lessons, show you a new tool, or do a demo at your school! View our full collection of Virtual Resource Kits.
Workshops


Attend workshops, webinars, or take an on-line course to keep your learning moving forward!

You Have to See This!




Present.Me is a fun new to tool to share slides and/or yourself for great presentations! View our

full collection

of cool tutorials.



User Groups and Events
Learn more about TALKS, Appy Hour, TIES, and other forums to connect, explore, and share!
Websites for Teachers


A great collection of web resources for teachers



Documents


Tip sheets, instruction manuals, software guides, and other important documents.

Checkout our new ITD Brochure for 2012 !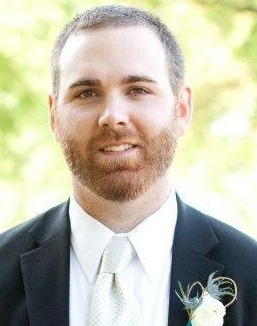 Keith Newvine
English Teacher
West Genesee High School
West Genesee Central School District

Keith is a High School English Educator in the West Genesee Central School district and is currently pursuing his PhD in English Education & Literacy at Syracuse University. Keith is also currently a guest lecturer in RED 511: Adolescent Literature and a supervisor and co-teacher for RED 649: Advanced Literacy Intervention, both at Syracuse University. He has been teaching for 10 years, 8 at West Genesee and 2 at Gouverneur Middle School.

Keith has also presented professional development at conferences throughout his teaching career, most recently co-presenting with other West Genesee teachers at the 2013 NYSCATE (New York State Association for Computers and Technology in Education) about "Mobile Learning Management Across District: Using Edmodo & Facebook-style Learning & Collaboration from the District Office to the Classroom." Keith is also a turn-key trainer for Promethean Board & ActiveInspire and Turnitin.com at the High School. His most recent obsession is using Edmodo, iPads, and other electronic devices to take student & teacher learning outside of the walls of the classroom.

Keith is passionate about teaching and learning and is always looking to try something new in his classroom with another gadget or gizmo.

Follow Keith on Twitter: @knewvine

What are some of the innovative ways you are integrating technology into your curriculum?

Most recently, Keith has developed an online collaborative opportunity for staff members at West Genesee High School using Edmodo. Staff members were asked to read Subject Matters: Every Teacher's Guide to Content-Area Reading and present practical strategies for implementing or enhancing literacy instruction across content areas via Edmodo.

[more...]


Is This You?
Are you the type of teacher who thinks about technology integration and new ways to enhance instruction, engage students, and make learning fun? Know someone who fits the profile? Recommend a "Featured Teacher" so we can recognize and celebrate great work in the area of instructional technology!