mediaCONNECT


Enhance your lessons with over 120,000 videos from Discovery, NBC, Learn 360 and more!

eLearning


K-12 virtual learning opportunities including online courses, video conferencing, distance learning, our acclaimed American Sign Language program and more!

Ask IT!
Ask us to prepare Virtual Resource Kits for your lessons, show you a new tool, or do a demo at your school! View our full collection of Virtual Resource Kits.
Workshops


Attend workshops, webinars, or take an on-line course to keep your learning moving forward!

You Have to See This!




Present.Me is a fun new to tool to share slides and/or yourself for great presentations! View our

full collection

of cool tutorials.




Stop Cyber-Bullying!


Appropriate use of social media and other digital citizenship resources found here: Common Sense Media and NetSmartz
User Groups and Events
Learn more about TALKS, Appy Hour, TIES, and other forums to connect, explore, and share!
Websites for Teachers


A great collection of web resources for teachers



Documents


Tip sheets, instruction manuals, software guides, and other important documents.
ITD Tweeters
---
Jason Clark:
@jason00clark
Nick LeFort:
@nlefort7
Rob Leo:
@rleomsc
Rick Pollard:
@RickPollard
Nancy Schmidt:
@levioso
Amy Spath:
@AmySpath
This is a list of news, events, and highlights from OCM BOCES view all stories


ITD TALKS: Lisa Nielsen Posted on 3/11/2014
Lisa Nielsen, The Innovative Educator Teaching Generation Text: Using Mobile Devices to Enhance Learning March 12, 2014, 8:30 – 11:30 In this fast-paced and interactive presentation, Lisa Nielsen will share real-life anecdotes of her efforts to work with others to stop fighting ... More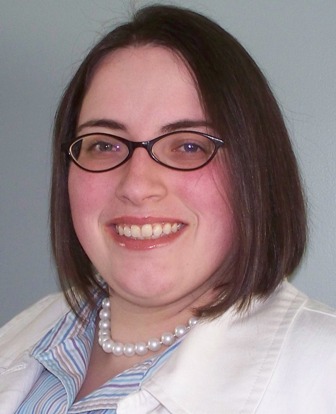 Heather Turner
Information Literacy Specialist
Solvay Middle School
Solvay Union Free School District

Heather Turner is the Teacher-Librarian at Solvay Middle School where she has worked for the past four years, serving the information literacy needs of students in grades four through eight. She has six years of teaching experience overall.

Heather's Twitter:

@HeatherATurner

Heather's Blog:

http://www.tech4schoollibrarians.com/ What are some of the innovative ways you are integrating technology into your curriculum?

Heather utilizes technology in all facets of her teaching. The success of her information literacy program relies on collaboration with all classrooms and grade levels. She commonly will ask teachers what they want the students to learn and will work with the teachers to devise a plan to best accomplish their goals. It is important to Heather to not use technology for technology sake, but rather apply appropriate tools to support the teachers' curricular initiatives.

Heather recently participated in a

"Bring Your Own Device" Pilot through the CNYRIC's Model Schools Program

in an effort to expose teachers and staff to a variety of technology integration tools. During the month-long pilot, students and teachers had the opportunity to leverage ten Chromebooks, ten iPads,and ten Google Nexus 7 Tablets to support student learning. Heather can foresee a time when such devices might be items on a school supply list. She has found that different technologies provide more options for students. Whether tablet, notebook, desktop, or videocamera, each one has its place. Allowing students to bring their own devices to school has the potential to personalize learning for each student. Heather observed that the students needed very little introduction to utilize the devices to be productive and successful. She noted that each device provided quick access as opposed to waiting up to 5 minutes for traditional desktop and laptop computers to boot and for students to log-in to the network. Students could utilize their time more efficiently and behavior challenges were lessened. Heather's

Library Learning Commons webpage

proved to be an important hub for students to access a variety of resources regardless of the device they used.


Is This You?
Are you the type of teacher who thinks about technology integration and new ways to enhance instruction, engage students, and make learning fun? Know someone who fits the profile? Recommend a "Featured Teacher" so we can recognize and celebrate great work in the area of instructional technology!